4 Helpful Driving Apps to Minimize Distractions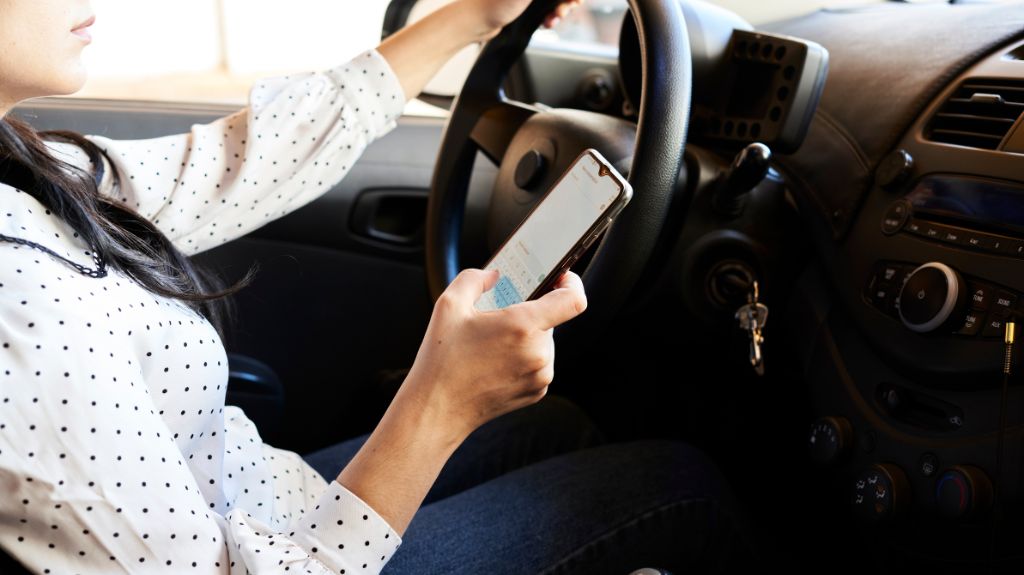 April is distracted driving awareness month. While drivers don't set out to get into an accident caused by operating their vehicle while distracted, it still happens far too often. According to the National Highway Administration, 3,522 lives were lost by distracted driving in 2021 alone. While staying focused when behind the wheel can be difficult in a busy, technology-driven world, these driving apps to minimize distractions can help.
The Problem with Cell Phones and Driving
Distracted driving can take many forms, from talking to a passenger, adjusting vehicle settings, or zoning out. But one of the biggest distracted driving offenders is using a cell phone when operating a vehicle. That's because texting while driving involves all three forms of distracted driving:
Visual: Eyes off the road
Manual: Hands off the wheel
Cognitive: Mind off the operating vehicle
According to the US Department of Transportation, using a cell phone while driving caused 1.6 million accidents and 600 deaths. Cell phone use while driving is so prevalent and dangerous that texting while driving has been banned in 46 states!
Driving Apps to Minimize Distractions 
Technology that's used correctly can improve driver safety by reducing distractions. Not sure what apps to use or where to start? Check out these four helpful apps to minimize distractions while driving.
Remove the temptation of responding to texts while driving by using this free app that senses when you're driving. LifeSaver feels that your vehicle is in motion and automatically blocks notifications for texts and emails. That way, you can focus on driving and attend to those texts when safely parked.
People use technology to connect devices at home; why not in their cars? Hum connects to your vehicle to provide helpful information like how many miles are left in your gas tank, the nearest gas station, and can even Google the answer to questions you may have while driving! 
Some drivers love their older vehicle models but hate that their car doesn't have the same features and technology as newer models. This app provides some of the functionality of newer models by converting text into audio with the press of a button. The screen is designed for ease of use and has a "no look" interface that removes the temptation of viewing text messages. 
Similar to the previous app, drivesafe.ly is designed to allow drivers to interact seamlessly with their phones while driving. This app features auto functionality, meaning you can hear text messages read aloud without pressing a button. Hear the name of callers as they ring in or select an automatic response while remaining focused on the road ahead.
These easy-to-use apps can reduce distractions and help keep you and your family safe on the roads!
About Michigan Auto Body Shop, Pole Position Auto Body
At Pole Position Auto Body, your safety is our top priority. That's why our experienced technicians are I-Car Gold Class certified, and we use OEM-certified parts for repairs. For over 3 decades, Pole Position Auto Body has repaired Metro Detroiter's vehicles to the highest standards. We value your time and strive to complete all repairs three days sooner than other repair facilities.
Call Pole Position Auto Body: 586-775-4825 Where Excellence is a Habit, Not an Act!