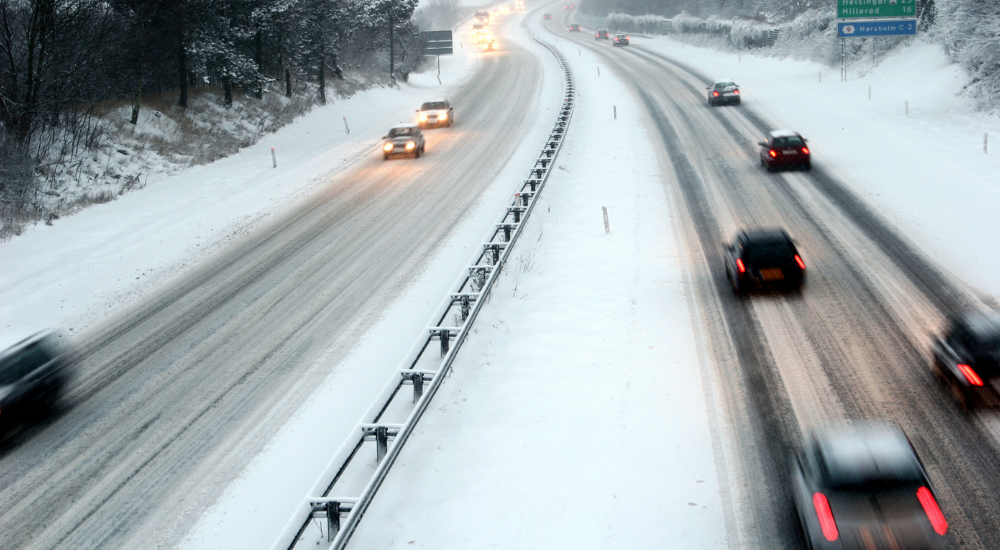 6 Driving Mistakes to Avoid in Michigan's Winter Weather
Winter is a time of unpredictable weather and driving conditions. Avoiding these 6 bad habits can make all the difference to keep you safe and help you reach your destination this winter.
Driving on Low Fuel
Keeping your tank topped up is a winter driving essential. Unexpected delays on the roads, breakdowns or getting stuck in the snow all become more likely when the road conditions are slick.  If you're always running on a quarter tank of fuel, you run the risk of running out of gas which is a no fun in any weather, especially in the cold.
Keep your gas tank at least half full and make sure your cell phone is charged in case of an emergency.
Forgetting to Change Your Tires
If you plan on driving in Michigan for awhile you may want to consider switching to winter tires. The added traction makes driving in snow, ice and cold weather much safer for you, your passengers and other drivers.
But if you'd prefer not to invest in winter tires, don't make the mistake of forgoing your regular tire maintenance. After accumulating a good amount of miles on your vehicle your tire tread will eventually wear down making it dangerous to drive on dry pavement, let alone snowy conditions that require extra grip and traction.
Sitting Too Low
Adjusting your driving position is not the first thing that you may think of when it comes to getting about in the winter.  However, sitting up higher in your vehicle provides better visibility of potentially dangerous obstacles and hazards around you.  Adjusting your seat may give you crucial added seconds to respond to the road, which can make all the difference as icy conditions can change quickly.
Unnecessary Lane Changes
Avoid unnecessary direction changes like switching lanes which can increase the odds of your vehicle sliding. Stay safe by staying in your lane and driving straight until you need to turn off the road.
Giving in to Panic
Slow and smooth should be the mantra in your head while driving in inclement weather. Slow, small adjustments to both speed and direction are the best way to approach winter driving. If something unexpected happens your instinct will likely be to react with sharp movements, but you absolutely should not give in to this instinct or panic!  Stay calm and apply steady pressure to the brake (if you have ABS, there's no need to pump them), steer smoothly and don't make any sudden movements, no matter how tempting it is.
Running the Car Constantly When Stuck in Snow
If you do end up stuck in the snow, switch off your engine and clear any snow from that may be blocking the exhaust pipe.  Ideally you will have an emergency kit with a power pack to keep your phone charged and a blanket to keep you warm. Run your engine periodically to keep you warm if needed, but running it non-stop risks running out of gas or carbon monoxide poisoning.
Help! I Need to Find a Warren Collision Center.
Have you been involved in a auto accident as a result of Michigan's harsh weather conditions? Contact a collision shop in Warren that you can rely on.
For over 29 years, vehicle owners have trusted Pole Position Auto Body with their collision repairs. We have a proven track record of producing high quality repairs – almost 3 days quicker than the average repair facility.