Collision Center in Warren Gives Holiday Travel Tips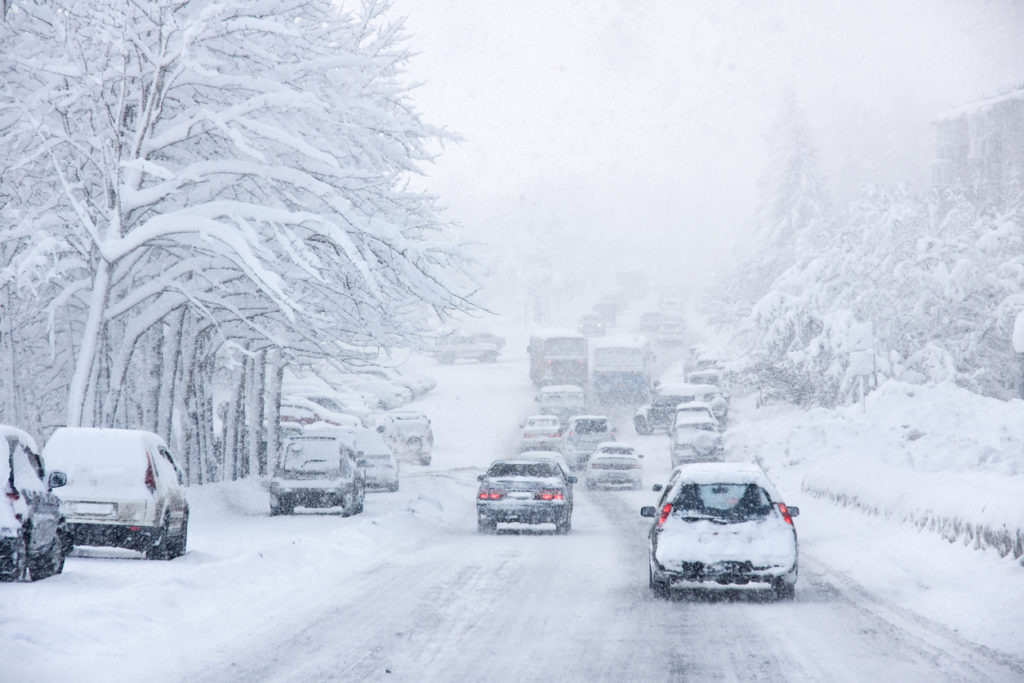 For many of us Metro Detroiters, home for the holidays means taking a road trip to visit family and friends. But before you get packing, here are 6 tips that will help you and your family stay prepared and enjoy this special time of year.
Inspect Your Vehicle Prior to Leaving
Before you hit the road for any extended amount of time, take your vehicle into a professional mechanic to confirm everything is functioning properly.
This includes checking the tire pressure and tread, all fluids, brakes, wiper blades and lights.
Plan Ahead for Weather and Traffic
Checking for weather and traffic probably is already a daily routine at home, but when traveling any long distance you should plan ahead even further. As Michiganders we know that the weather report is not always accurate, especially several days ahead. The key is to have your route mapped out before you leave and to stay tuned for weather alerts.
Keep in mind that this is a very busy time for road traffic so prepare for delays and drive more defensively than you normally do.
Be Careful of Parking Lots, Especially at Night
The holidays are a favorite time of year for many of us and unfortunately, they are a favorite time of year for criminals. Thieves and other offenders take advantage of hurried and distracted shoppers as well as travelers. They are counting on travelers being unfamiliar with their whereabouts, especially after dark.
Take care of any shopping and other stops before dusk and be on high alert even during the day.  Keep these tips in mind even if you aren't traveling and plan on sticking close to home.
Pass Snow Plows or Sand Trucks with Caution
If you do get caught in a snow storm it can seem inconvenient to drive behind a snow plow or sand truck, but be patient.
Keep in mind that these truck drivers can have limited visibility, and the road conditions in front of them are likely worse than the road behind.
Watch for Freezing Rain and Other Wintery Mixes
A common cause for winter accidents is a light precipitation or wintery mix. Reason being, drivers have a false sense of confidence without any major weather alerts or large amounts of snow accumulating on the roads.
Treat ice or freezing rain with the same level of alert as you would driving through tornado weather in the warmer months. If you can pull over and postpone your driving until the conditions clear, then do so. Also remember that bridges and overpasses will become icy before other major roadways because they hang above the ground and are exposed to the cold air from all sides.
How to Identify & Drive in Freezing Rain … Winter's Most Dangerous Precipitation
Keep Your Gas Tank Half Full at All Times
Even though the last thing you want to do is pump gas during winter weather, don't wait until your low fuel light is on to stop and fill up.
Keeping a half tank will ensure that if you do find yourself broke down or stranded, you will have a source of heat until help arrives.
Looking for a Collision Center in Warren?
Pole Position Auto Body is an auto body repair shop in Warren that has been serving the Metro Detroit area for over 29 years.
If you have a damaged or crashed vehicle, our highly qualified technicians will restore it to it's pre-accident condition in the quickest turnaround time possible – almost 3 days quicker than the average repair facility.
Call Pole Position Auto Body: 586-775-4825 – Where Excellence is a Habit, Not an Act!