Collision Shop in Macomb County Lists New Year's Driving Resolutions for 2019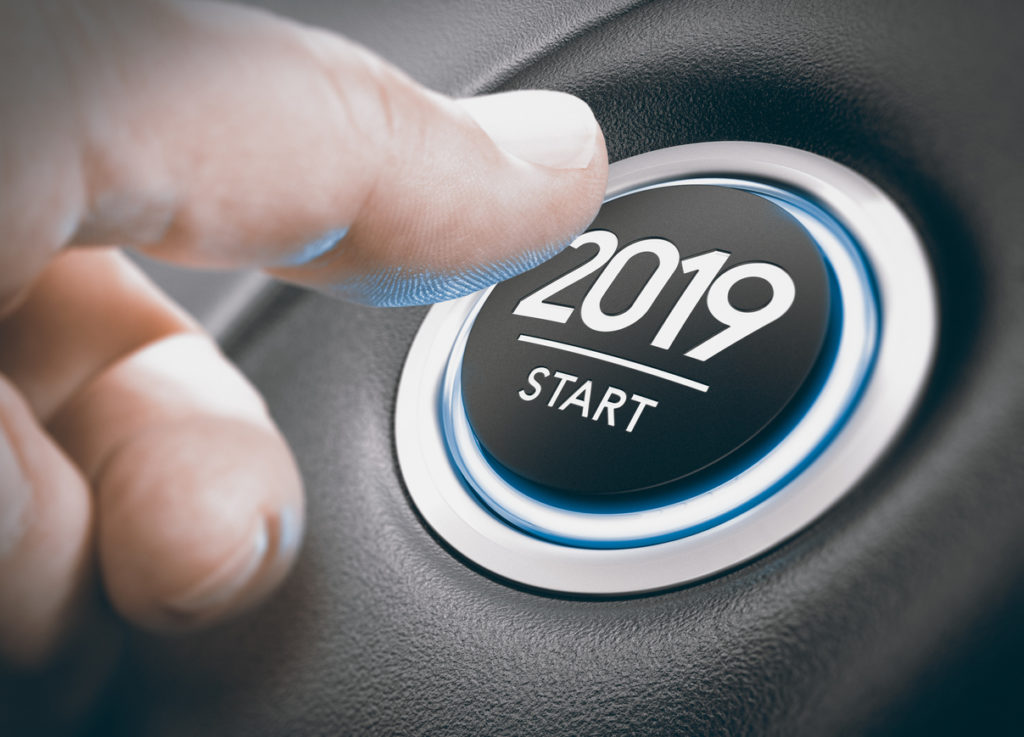 A new year often urges us to set various goals. Maybe your resolutions include getting in shape or staying organized. But why not make some resolutions for when you're behind the wheel?
Here are 5 great driving resolutions we can all adopt in 2019.
Stop Distracted Driving
Stay off your cell phone. We get it. Life on the move can be hectic.  But this year, try to resist the urge to reach for your phone. There is no text or email that is important enough for you to risk your life and the lives of others.
Looking for directions? Plan your route ahead of time or pull over to enter a new route or review your map.
Read: Metro Detroit Collision Shop Lists 5 Facts About Texting and Driving
Cell phones are not the only distraction either. Here are a few more things that take your attention away from the road:
Applying cosmetics or other grooming
Eating and driving
Reaching for dropped items
Adjusting the radio and other controls
Driving with pets
Slow Down
According to The National Highway Traffic Safety Association, speeding has been involved in approximately one-third of all motor vehicle fatalities for over 2 decades. In 2017, speeding was a contributing factor in 26 percent of all traffic fatalities.
Our busy schedules put a lot of pressure on us to make various appointments on time. In 2019, try to change your perspective and choose to be safe – even if it means you will be a little late.
Keep Up on Maintenance to Ensure Safe Driving
Often components like tires brakes only get a passing glance until your vehicle is indicating there is a significant problem.
Be proactive and stay on top of tune ups and routine maintenance. All it takes is for a problem with one tire to create a blow out and cause a fatal crash.
Never Drive Impaired
This may seem like common sense but many Americans continue to drive while under the influence or other mind altering substances. Although alcohol use is often the first to come to mind, due to it's legal consequences, also be mindful of any legal prescriptions that may affect your driving and reaction time. And be sure to get enough rest! Don't underestimate the effect that drowsiness can have on your driving. It can be just as dangerous as drinking and driving.
Keep Your Vehicle Clean Inside and Out
Did you know that staying clean and organized can actually make you feel better? There is actually some psychology behind this. According to research at Princeton University, clutter can actually make it more difficult to focus on a particular task.
Source: Psychology Today
Create a routine to clean your car at least once a week to eliminate unwanted junk from accumulating. Or try to remove unwanted items on a daily basis.
If your car is in need of more of a deep clean, contact a local auto body shop such as Pole Position Auto Body for a complete interior and exterior detail.
Need a Collision Shop in Macomb County?
We hope this article has motivated you to stay safe and be a better driver in 2019.  However, if you find yourself in an auto accident, the last thing you need to worry about is where to take your vehicle for collision repairs. If you are looking for an collision shop in Macomb County, look no further than Pole Position Auto Body.
For nearly 29 years we have been providing high quality collision repairs – nearly 3 days quicker than the average facility.
Call Pole Position Auto Body: 586-775-4825
Where Excellence is a Habit, Not an Act!