Drowsy Driving Prevention Week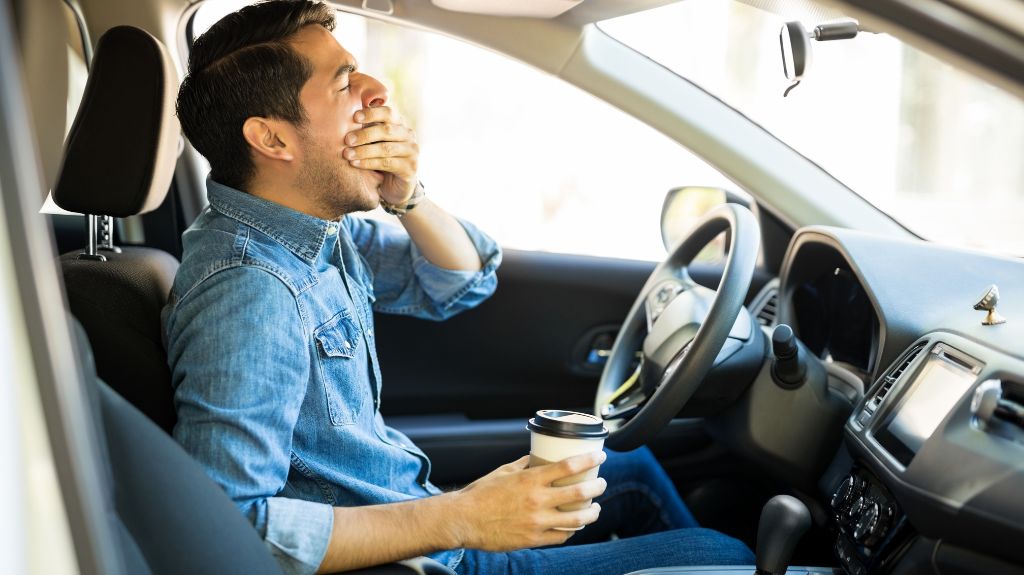 As we enter November, our schedules are busier with the upcoming holiday season and the kids back in school. Many drivers are finding themselves exhausted as they take their daily commute. It may seem harmless to drive when feeling drowsy. However, you may be surprised by the effect drowsy driving has on you and the danger it puts you and your loved ones in. The first full week of November is Drowsy Driving Prevention week, highlighting the impact of driving while fatigued. We're going to show you why driving while drowsy is a dangerous choice and how to avoid it.
Dangers of Driving While Fatigued
Getting behind the wheel while feeling fatigued can have a similar effect as driving under the influence of alcohol and hold many of the same dangers. Those dangers include:
Slower reaction time and information processing of road hazards
Reduced ability to make good decisions while driving
Increased likelihood of being involved in a crash
According to the National Sleep Foundation, nearly 6,400 people die annually from crashes involving drowsy driving. In fact, driving after being sleep deprived for 20 hours is comparable to a 0.08% blood alcohol level—the legal limit. Pulling an all-nighter is more than just stressful. It can also put you at risk of reckless driving.
How to Prevent Drowsy Driving
By following these simple prevention tips, avoid putting you or your family at risk this Drowsiness Prevention week.
Watch for warning signs that you're too exhausted to drive. Frequent yawning, missing road signs or turns, and drifting out of your lane are all signs that you may be too tired to drive safely.
Pay careful attention to medication labels. Some medications can leave drivers feeling more tired than usual. If a drug warns that it may cause drowsiness, avoid operating a vehicle while taking it.
Utilize technology to help monitor driving. If you're shopping for cars, pay attention to the technology that new vehicle features. Many new vehicles include advanced driver systems, which can be critical in monitoring driving and alerting drivers if they're drifting from their lanes.
Prioritize your sleep schedule. While it's easy to let your sleep schedule slip, even missing an hour of sleep can lead to drowsy driving. Focus on getting seven or more hours of sleep to reduce the likelihood of driving while fatigued.
It can be difficult to pinpoint when a driver is too tired to drive. However, paying careful attention to the warning signs and taking proactive preventative measures can help.
Dedicated to Keeping Drivers Safe, Pole Position Auto Body
Pole Position Auto Body has been repairing and maintaining vehicles to keep drivers safe for over 3 decades. We're dedicated to getting drivers safely back on the road after an accident—up to three days faster than the average repair shop. Pole Position Auto Body is an I-Car Gold certified facility that follows all safety standards.
Call Pole Position Auto Body: 586-775-4825 – Where Excellence is a Habit, Not an Act!