Hail Damage Repair Near Roseville, MI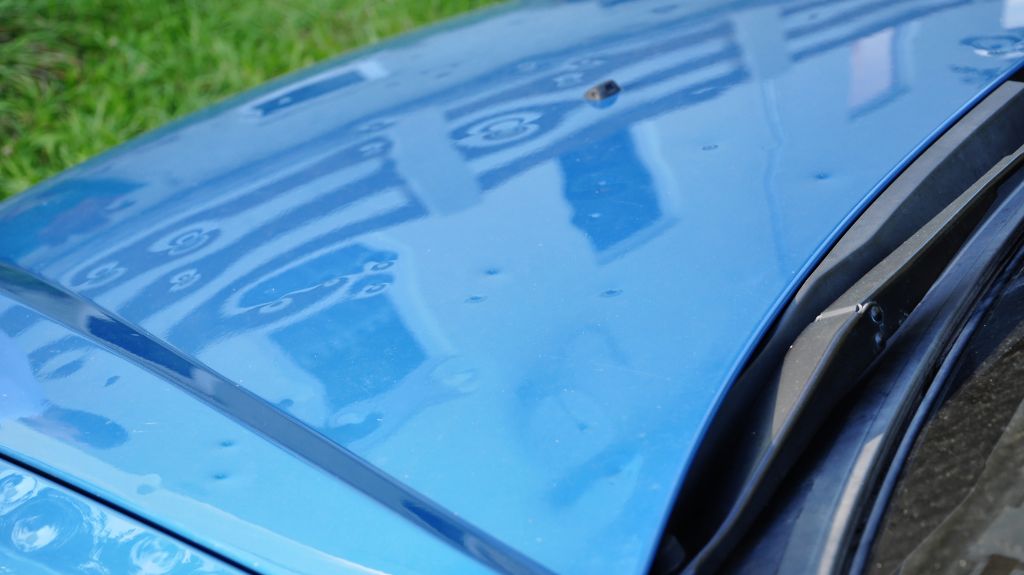 You've probably heard the saying, "April showers bring May flowers." The hail those showers bring is a lot less talked about. However, the damage to your vehicle and home caused by hail can be staggering. The cost for repairing your vehicle can range from $1,000 to $10,000 depending on the severity of the damage. Here are some tips for preventing hail damage and where to take your vehicle for hail damage repair near Roseville MI if damage does occur.
Does Hail Damage Really Require Repair?
Some people mistakenly believe that hail damage is only cosmetic damage that doesn't require repair. However, any damage to your vehicle should be repaired quickly to prevent the issue from escalating. Dents and dings from hail can lead to rust and corrosion that potentially spreads to your vehicle's core components. Damage to your front or rear windshield can:
Reduce visibility and potentially lead to an accident
Crack further or shatter completely
Allow moisture into the vehicle's interior and cause mold or mildew
Lead to a non-moving violation due to laws in many states prohibiting driving with a cracked windshield
To prevent these issues, a trained auto body professional should repair any damage to your vehicle.
3 Tips to Protect Your Vehicle from Hail
It pays to be proactive and "weather-ready" when it comes to protecting your vehicle from hail. These simple tips can reduce the damage caused by hail and give you peace of mind the next time a severe storm rolls in.
Opt for Covered Parking When Available
 A structure that provides covered parking will always provide your car the best protection from damaging hail. If you're home, park in the garage or carport. If you're out shopping, look for parking garages if there's a risk of severe weather.
Keep it Covered
If you don't have a garage or structure, cover your vehicle with a thick blanket to reduce the amount of damage your vehicle sustains. In a pinch, you can also protect your vehicle with floor mats for at least some barrier between your car and the hail. 
Know When and Where to Pull Over
 If it's severely storming and hailing while you're on the roads, you'll want to pull over due to reduced visibility. Make a point to search for an area with some level of coverage, like the overhang of a building, a gas station awning, or a car wash. 
Hail Damage Repair Near Roseville, MI
If your vehicle does sustain damage from hail, you'll want to take it in as soon as possible for repairs. You'll also want to check your insurance policy to ensure hail damage is covered at least to a certain amount. A reputable auto body shop will always use your insurance and will never waive the deductible, which can be a sign that subpar parts will be used. Also, check the auto body shop's training and certification to ensure they are equipped to repair your vehicle correctly.
Pole Position Auto Body uses the best OEM-certified parts for repairs and is I-Car Gold Class certified. That means we stay up to date on training and vehicle technology. You can trust that our experienced technicians will provide the highest-quality repairs, and those repairs are typically completed three days sooner than other repair facilities!
About Trusted Auto Body Shop, Pole Position Auto Body
Metro Detroiters have trusted Pole Position Auto Body shop for over 3 decades for vehicle repairs and restorations. We use the best technology and techniques for all repairs and provide the quickest turnaround time possible. Whether it's damage from hail or an accident, you can trust Pole Position Auto Body to restore your vehicle to pristine condition!
Call Pole Position Auto Body: 586-775-4825 – Where Excellence is a Habit, Not an Act!