How the Brain Works While Using a Cell Phone and Driving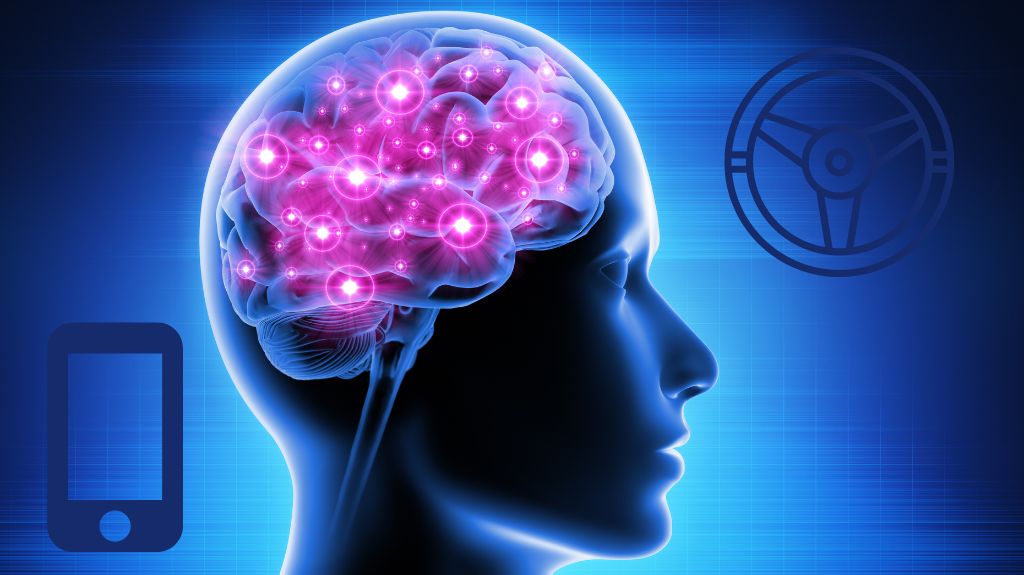 You've probably heard it before—using a cell phone while driving is dangerous. Whether it's talking or texting, using a cell phone while driving leads to distracted driving, which can increase the likelihood of an accident. So why do so many people feel comfortable talking on their cell phones while driving? It all comes down to how the brain processes information and familiar tasks that make us feel safe. Read on to learn more about how the brain works while using a cell phone and driving—and why even the most experienced drivers should avoid it.
The Problem with Using a Cell Phone and Driving
Most drivers feel safe talking on the phone while driving because they believe they are skilled at multitasking. The problem with using a cell phone and driving is that multitasking a dangerous myth. Our brains aren't actually able to process multiple functions at the same time. Instead, our brains switch tasks sequentially and shifts attention to that current task. The time our brains spend switching between functions puts drivers at risk of missing essential driving cues.
How the Brain Works to Process Information
The brain not only shifts its attention between tasks but also engages in a constant process to effectively manage the information it receives.
Sequentially the brain:
Selects the information to focus on
Processes the data
Encodes the info, a stage that helps creates a memory
Stores the information
Thankfully, this process is automated, and most people don't need to put too much effort into remembering key driving cues we see. However, operating a vehicle, talking on a cell phone, and the processes in the background of our minds can overload the brain and lead to missing important information while driving.
How Using a Cell Phone and Driving Differs from Talking to a Passenger
If talking on a cell phone leads to distracted driving, why is talking to a passenger any different? The fact is, talking to a passenger in a vehicle can be a distraction for drivers. That's why there are limits to the number of passengers teenage drivers can have. However, most adult passengers are likely to help monitor traffic and discuss it actively. They also tend to suppress conversations during tense driving conditions. The issue with cell phones is the person on the other end of the phone doesn't see that another vehicle is veering into your lane or if the roads are slick. Every second counts when avoiding an accident, so drivers should dedicate their full attention to driving and limit distractions.
Have an Action Plan Ready
If talking on a cell phone while driving can overload the brain, think of the stress on our brains when we actually get into an accident. That's why it's a good idea to have an action plan ready for the worst-case scenarios when driving. The first thing drivers should do is move to safety as soon as possible. It's never a good idea to inspect the damage to our vehicles from the roadways. Next, you'll want to have a trusted collision shop in mind to repair any damage. The last thing you want to worry about after an accident is the quality of the repairs.
About Pole Position Auto Body
For over 30 years, Metro Detroiters have trusted Pole Position Auto Body for all of their vehicle's needs. From helping with insurance claims to returning your vehicle to its pristine pre-accident condition almost 3 days quicker than the average facility, Pole Position Auto Body helps ease drivers back onto the road after an accident.
Pole Position Auto Body is an I-Car Gold certified facility that follows all safety standards and uses the best repair techniques.
Call Pole Position Auto Body: 586-775-4825 – Where Excellence is a Habit, Not an Act!