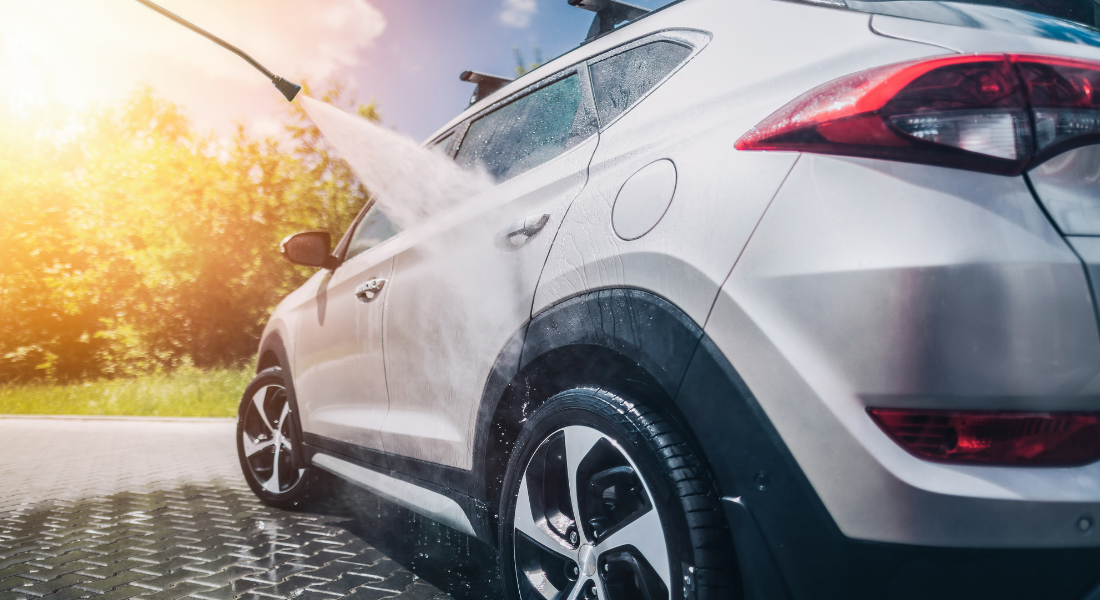 Tips for Your First Car Wash This Spring
We're not out of the woods yet as far as winter goes. We do live in Michigan after all!
But when you do finally get your car ready for spring, make sure to give it a thorough cleaning as opposed to just quick run through the local car wash.
Why it's Important to Thoroughly Wash Your Car After Winter
Salt is highly corrosive and leaving the salt build-up on your vehicle can cause your car to rust. Dirt and salt build-up can also mask other damage that may have occurred to your vehicle this winter, so washing your car ensures that you don't miss any areas that need to be repaired.
4 Tips When Washing Your Vehicle
1. Wash The Undercarriage of Your Car.  This is a common area for salt build up that isn't as noticeable as your exterior. Apply a cleaning agent and use a high-pressure wash on the undercarriage. Once washed, spot check for any damage that may have occurred. If you notice any damage, it's important to get it taken care of before it rusts or causes more issues.
2. Detail the Exterior of Your Car. Clean all the typically overlooked areas that have a build-up of salt on them.  These areas could include:
The cracks between the doors and body of your car
Under the front and rear windshield wipers
Each wheel of your car and the wheel well above them
3. Clean the Interior of Your Car. Salt residue can be tracked into the interior of your car and can corrode the fibers of the carpet. Take out each mat and thoroughly vacuum any visible salt.  Wash any stains with distilled white vinegar and allow the fabric to dry.
Removing Road Salt Stains from Your Car's Interior
4. Check for Any Repairs or Maintenance Needed. Once your car has been thoroughly cleaned, it will be easier to inspect for any areas of your vehicle which may need extra care.  Inspect for:
Cracks or chips in your windshield
Rust spots, especially on the undercarriage of your vehicle
Low tire pressure and low tire tread depth
Chips to your headlight housing or burnt-out headlights
Any dings, dents, or scratches that may have gone unnoticed
Need Auto Body Repairs in Warren, MI?
Thoroughly cleaning and repairing any damage to your vehicle can give you peace of mind that your car is in top shape as spring rolls in!
If you discover damage to your vehicle, make sure to address it before it becomes worse.  Call and set up an appointment with Pole Position Auto Body for an estimate on repairs.
Pole Position Auto Body is an auto body repair shop that has been providing MASSIVE customer service in Warren, MI for over 30 years. Our highly qualified technicians will restore your vehicle in the quickest turnaround time possible – almost 3 days quicker than the average repair facility.
Call Pole Position Auto Body: 248-290-9738 – Where Excellence is a Habit, Not an Act!