Taking a Road Trip? Warren Collision Shop Lists 5 Tips to Avoid Accidents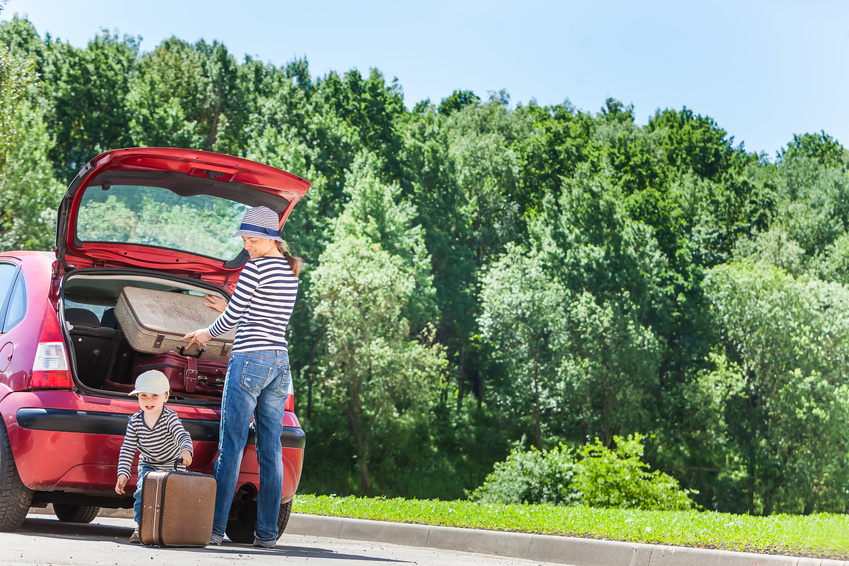 It's road trip season! Vacations are one of the many pleasures that summer has to offer. But before you head off on your journey, make sure you take the proper precautions to avoid break-downs or accidents so you can stay safe and enjoy your trip to the fullest.
1. Have Your Vehicle Inspected
Nothing can put a damper on a fun trip more than breaking down in the middle of nowhere or even worse, having car trouble that results in an accident. For example, having a tire blow out while driving at a high speed on the highway can cause a dangerous or even fatal crash.
At least a week before your trip, have the vehicle serviced at a local auto mechanic. Servicing the car a week prior to your journey will give you enough time to have any repairs completed if necessary.
2. Hitch Trailers Correctly
If a trailer is not hitched correctly it can result in the trailer careening across the highway, injuring others or the vehicle towing it.
Check your tires on both the trailer and the towing vehicle.
Be sure to use the pin that holds the safety latch in place.
Make sure the trailer hitch is connected with 2 chains that are crossed under the hitch.  This way,  the hitch is cradled if the latch comes undone.
Use the correct size ball for your trailer hitch to make sure the hitch does not come loose and cause an accident.
3. Make Sure Luggage is Properly Secured
The last thing you want to happen on your road trip is luggage flying off or out of your car potentially causing a serious accident.
When storing luggage on top of your car, use the proper luggage rack as well as the right ropes and straps to keep everything in place.
Also, test the locks on your vehicle to ensure the trunk,  and any other car doors will not pop open while you are driving.
4. Take Turns Driving
Rather than taking long road trips alone, be sure to have at least one travel partner so that you can take turns driving.  Driving for several hours can make you drowsy. To avoid falling asleep at the wheel, switch between drivers every few hours. If you must travel alone, stop and park the vehicle every 2-3 hours to stretch your legs and take a mental break from driving.
5. Limit Nighttime Driving If Possible
If possible plan your trip so that you are driving during daylight.  Michigan summers offer about 15 hours of daylight, which should be plenty of time for driving in one day.
Driving at night will increase the likelihood of a crash as drivers may experience more fatigue, decreased vision, and nocturnal animals could wander onto the road.
About Warren Collision Shop, Pole Position Auto Body
Pole Position Auto Body is a Warren auto body repair shop that has been serving the Metro Detroit area for over 29 years.
If you have a damaged or crashed vehicle, our highly qualified technicians will restore it to it's pre-accident condition in the quickest turnaround time possible – almost 3 days quicker than the average repair facility.
Call Pole Position Auto Body: 586-775-4825 – Where Excellence is a Habit, Not an Act!