What to Pack in Your Car Emergency Kit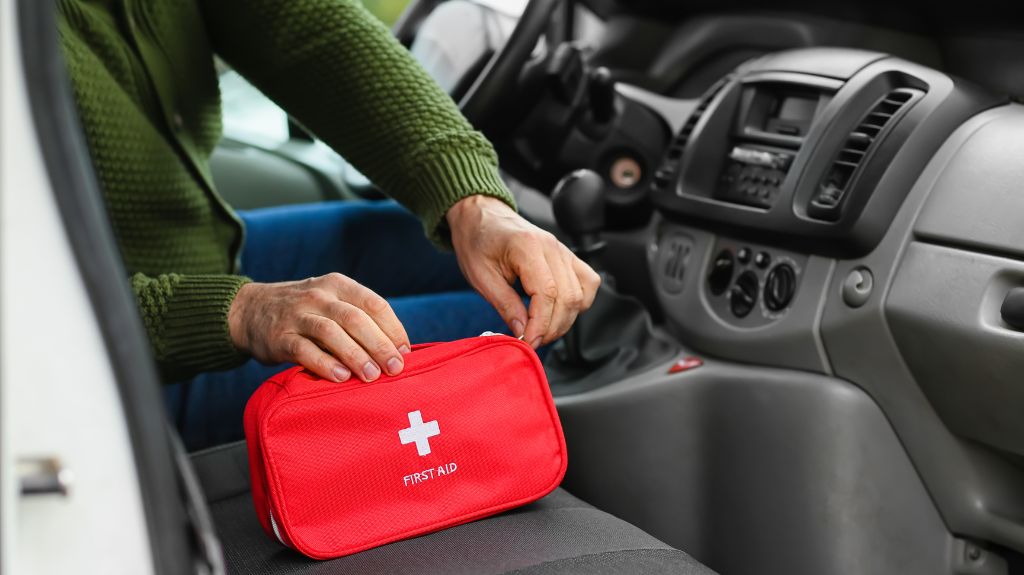 Whether you're getting ready for a road trip or navigating inclement Michigan weather, you should always have a plan to navigate potential roadside emergencies. Preparing an emergency kit can give you peace of mind and keep you safe on the roads. Not sure where to start? Here's what to pack in your car emergency car kit to help prepare you for whatever the open road throws your way.
Essentials to Pack in Your Car Emergency Kit
Hopefully, you never find yourself in a roadside emergency, but having an emergency car kit packed with these essentials can help if you do.
Essential Items to Keep You Safe: Make sure to pack a first-aid kit, car emergency warning devices like road flares or reflective road signs, and a cell phone and car charger to call for help.
Essential Items to Keep You Comfortable: Sometimes drivers need to wait for assistance, so make sure to pack essentials to help with comfort. Include blankets, extra layers of warm clothing, gloves, snacks, and drinking water in your emergency kit.
Essential Vehicle Items: Some car emergencies are caused by mechanical issues or inclement weather limiting vehicle use or causing visibility issues. Pack a basic set of tools, an ice scraper, traction tools like sand or kitty litter, jumper cables, and a spare tire.
Importance of Regular Maintenance in Preventing Car Emergencies
Some roadside emergencies can be prevented by regular maintenance on your car. Regular maintenance can help prevent mechanical failures that can lead to issues down the line. It's essential to stay up to date on the following:
Oil Changes

 

Inspections of your vehicle

 

Tire Quality

 

Wiper Quality

 
Why a Plan That Includes Car Emergency Kit is Essential
Even the most cautious drivers can find themselves in an accident or roadside emergency. While you may be an expert in navigating slick, icy roads or stop-and-go traffic, other drivers may not be. One of the biggest factors in unpredictability is other drivers on the road around you. 
While you can't control everything, including other drivers, you can set yourself up to navigate roadside emergencies with a car emergency kit and a plan in place. That plan should include safely getting your vehicle off the road and into a repair shop. Planning now can eliminate some of the stress down the line, so you're free to enjoy the open road. 
 About Michigan Auto Body Shop, Pole Position Auto Body
Pole Position is the auto body shop you can trust to get you safely back on the road after an accident or roadside emergency. For over 3 decades, Pole Position Auto Body has been maintaining, repairing, and restoring Metro Detroiter's vehicles. Our experienced technicians are I-Car Gold Class certified, meaning they have regular training to maintain and repair current vehicle models to the highest standard. At Pole Position Body Shop, we value your time and strive to complete all repairs three days sooner than other repair facilities.
Call Pole Position Auto Body: 586-775-4825 Where Excellence is a Habit, Not an Act!