Tips to Wash Your Car in the Winter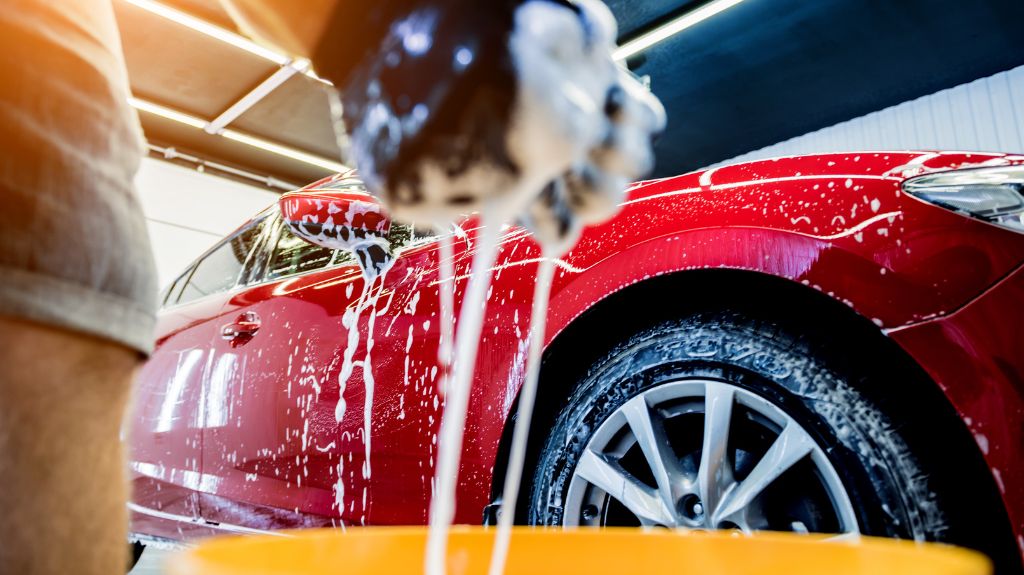 Washing your car provides more than just a confidence boost and a sparkling finish to your vehicle. Regularly cleaning your vehicle preserves and protects your vehicle's exterior from build-up that can lead to rust. That's especially true in winter when road salt and excess moisture can wreak havoc on your car. This winter, don't skip your car washes due to inclement weather. Instead, try these tips to ensure your vehicle stays in pristine condition, no matter what this Michigan winter brings.
How Often Should Cars Be Washed in the Winter?
Due to lengthy cold snaps, snow, and ice, finding time to wash your vehicle in the winter can be difficult. However, it's still essential that drivers wash their cars once a week during the winter to prevent a build-up of road salt and moisture. Washing your vehicle weekly with soap and warm water, either at home or a car wash, can prevent that damaging rust and help maintain your vehicle.
Tips to Wash Cars When It's Below freezing
While you should avoid washing your car when the temperature drops below freezing, during lengthy cold snaps, it may be unavoidable. Try these tips to clean your vehicle during frigid temps.
Drive around for a few minutes with the heater on to warm your vehicle.

Remove excess snow and ice before washing.

Wash your car with hot soapy water and rinse with hot water.

Take care to wash the wheels and undercarriage of your vehicle, where salt can build up.
Tips to Wash Your Car in the Garage
Sometimes drivers prefer to wash their cars away from the wind and cold altogether. With the correct setup, washing your car in the garage can be a great alternative in the winter or hot, humid summer months. Some things to consider:
Ventilation: If you plan on washing your car in the garage, proper ventilation is critical to preventing mold or mildew caused by excess water. To avoid this, try utilizing a fan or dehumidifier, installing a drain, or even washing your vehicle with the garage door open.
Garage Flooring: Before washing your vehicle in your garage, consider adding a layer of epoxy to your garage flooring. Bare concrete will absorb excess water and can lead to a mildewy smell. Applying epoxy protects the integrity of the concrete by repelling water.
Lighting: Installing shop lights or auto detailing lights in your garage allows you to detail clean your vehicle at night. That's especially helpful in the winter months when it gets dark earlier.
Other Helpful Additions: Consider investing in a floor squeegee to move any standing water to your drain or outdoors. If you're worried about the walls of your garage being splashed with water, installing a couple of plastic waterproof panels around your garage can protect them. 
What if I Find Rust When Washing My Car?
Act quickly if you notice any rust or exposed metal on your vehicle from a ding or dent. Rust can spread rapidly, especially in the winter, when excess water and chemicals can exasperate the issue. Your trusted auto body repair shop can determine the best way to correct and prevent rust-related problems. 
About Pole Position Auto Body 
Pole Position Auto Body has been maintaining, repairing, and restoring vehicles throughout Metro Detroit for over three decades. Our experience and top-tier service make us the trusted one-stop shop for all your vehicle's needs. We value your time and strive to complete all repairs three days sooner than other repair facilities, using only the best repair techniques.
Call Pole Position Auto Body: 586-775-4825 – Where Excellence is a Habit, Not an Act!