4 Simple Ways to Update Your Car Interior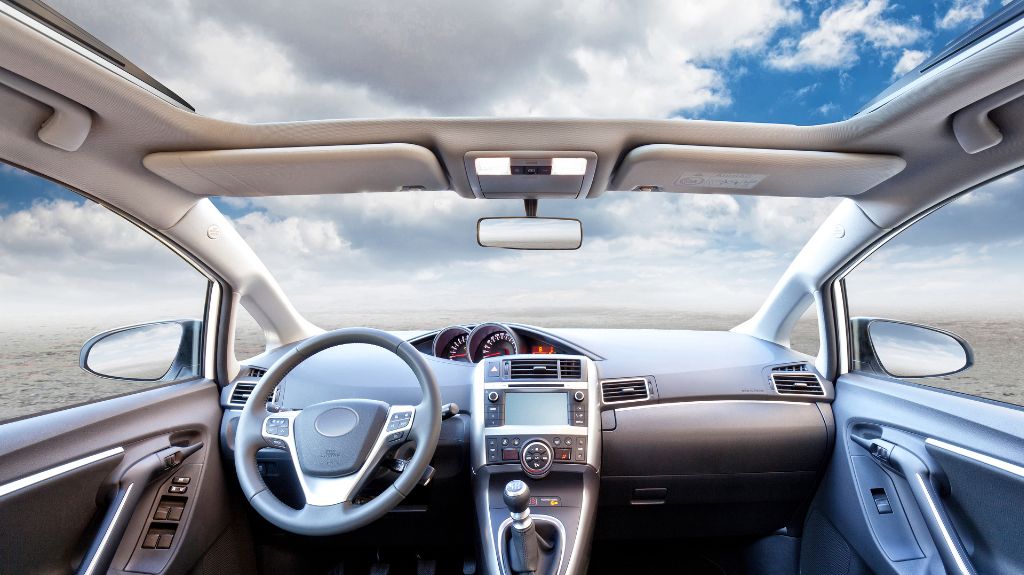 As more Americans transition from working remotely to the office, you may find yourself in the car for longer commutes due to traffic. It only makes sense that you'd want your drive to be as comfortable as possible. Sometimes that means updating your vehicle's interior to make it more cozy for those long commutes. Here are 4 simple ways to update your car interior that won't break the bank.
Updates That May Come Stock with Newer Models
Before investing in updates for your car's interior, you should take stock of what your vehicle already has. Newer models have upgrades to the interior that come stock. Back-up cameras are built into many models that make reversing safer. Heated seats and steering wheels come stock in specific models with comfort in mind. Some models even have cooled seats for hot summer days.
Simple Updates to Your Car Interior
If your car doesn't have these updates available or you're looking to make your car's interior your own, read on for 4 simple ways to update your car interior.
Seat Covers
A quick way to update your car interior is to update your seats. Updating your seats is simple with options like custom-fitting leather covers or cloth covers with fun designs. There are a variety of seat covers that range in price and material. Some options even have built-in heating elements, so you're not missing out on that extra warmth on cold winter days.
Interior Lighting
Consider swapping out your traditional interior lighting with LED lights. Whether you want a warm glow from your console lights or to revamp your interior with mood lighting under the dash, LED lights provide an easy, energy-efficient option. If you're unsure where to start, consider investing in an interior lighting kit for your vehicle to simplify the process.
Heated Steering Wheel Covers
Much like seat covers, steering wheel covers are a great option for customizing your vehicles interior. As technology advances, the comfort level of those covers do as well. You can still get plush wheel covers that provide warmth while driving, but you can also get covers with built in heating elements. Some options are even battery operated to make installing them easier than ever.
Touch Screen Stereo
Car stereos have come a long way from the CD players that popped into your dash years ago. Now you can update your car with a touch screen stereo that easily connects to Bluetooth. Depending on the stereo model, there are even options for backup assistance cameras linked to the touch screen. While a little pricy, it's much cheaper than purchasing the newest vehicle model and still features the innovative technology drivers have come to expect.
Detailing to Update Your Car Interior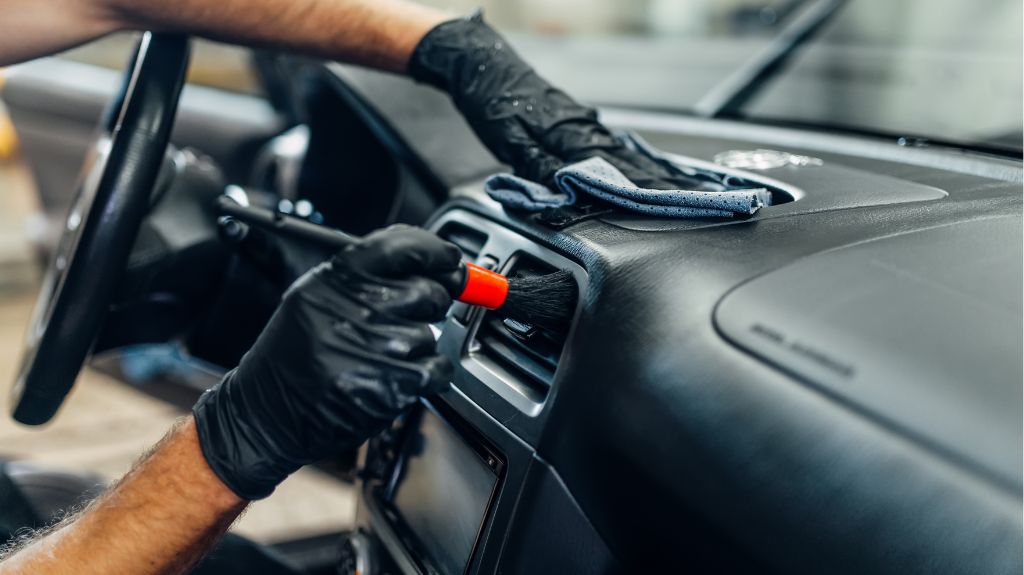 One of the easiest ways to make your car feel new and improve comfort is to have your vehicle detail cleaned. There's nothing like that new car smell or glancing around at a pristine interior as you drive. Detailing your car doesn't need to be difficult, especially when you have a trusted auto body shop helping. Freshly cleaned mats, flooring, vents, and trim provide the new car level of comfort for any vehicle.
About Pole Position Auto Body
Pole Position Auto Body has repairing, restoring, and maintaining vehicles throughout metro Detroit for over 30 years. Providing top-tier service and following all safety standards, Pole Position Auto Body is the auto body shop that you can trust to get you comfortably and safely back on the road.
Call Pole Position Auto Body: 586-775-4825 – Where Excellence is a Habit, Not an Act!