Choosing the Best Body Shop in Warren, MI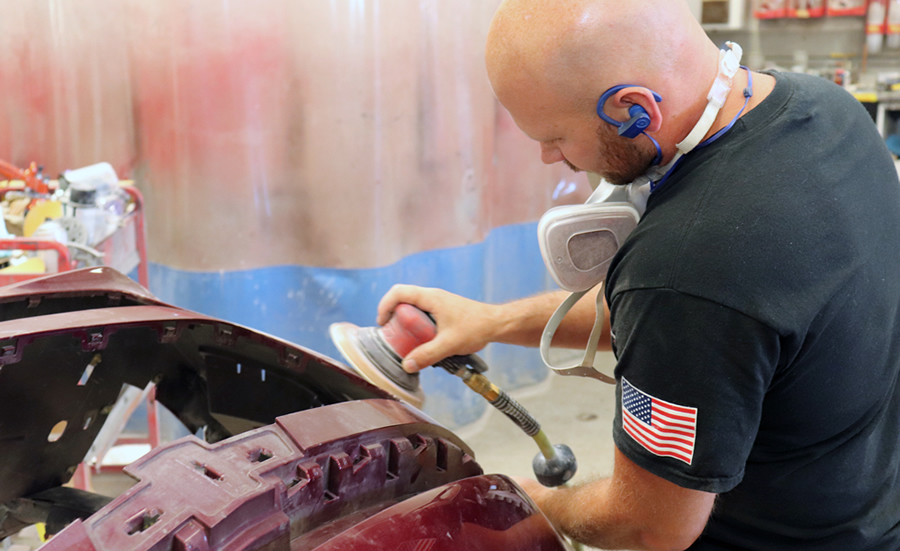 If you've ever been in a car accident, you know that it can disrupt your daily routine. How will you get to work? Who will pick up the kids from school? Your main concern is how and when you can get back on the road. But choosing a body shop to repair your vehicle is not a decision you should make on a whim. Choosing the wrong repair facility could cost you more time and money in the long run or even worse, your safety could be compromised if the repair facility doesn't follow the original equipment manufacturer (OEM) guidelines while completing your repair.
In this article we will cover three common situations to avoid when choosing the best body shop to repair your vehicle.
Beware of Insurance Steering
Many people contact their agent after an accident. The next point of contact is typically the claims department at your insurance company. When speaking with a claim's representative, it is a very common practice for them to try and steer you to their preferred network of repair facilities. The insurance representative may even go as far as to dissuade you from choosing your own body shop by using scare tactics or terms such as; "That shop is not on our list" or "We can't guarantee their work". This scripted technique is called steering and is actually against the law. Zero insurance providers repair or guarantee repairs on any vehicle. The insurance provider, if necessary, will leverage their relationship and contract (loss of future work) with the repair facility in question to resolve any repair issue.
The bottom line is that it's your right to have your vehicle repaired at the shop of your choice. One way to avoid steering is to first take your vehicle to a shop you trust, then report the claim from their facility.
Make Sure Your Rental Is Available
Many local body shops offer free loaners, but before you have your car towed to a facility, thoroughly research the shop and find out when you will actually receive the rental.
Oftentimes, you don't have access to a loaner vehicle until your parts are onsite, leaving you without transportation for days. Additionally, if you are unhappy with your first repair facility chosen and decide to take your car to another repair facility, you'll be stuck paying for a second tow yourself. Most insurance providers only cover the initial tow to the repair facility of your choice. The key is to get all details on your rental before you commit to a body shop.
Not All Replacement Parts Are Created Equal
OEM car parts are created by the Original Equipment Manufacturer and should work exactly as the part being replaced.
Many third-party manufacturers supply aftermarket parts at a discounted cost. These "aftermarket" parts are designed to fit or look the same as OEM parts but are often inferior and don't function or fit correctly.
It's not always the repair facilities decision as to what parts will utilized during your repair. Your insurance provider dictates what parts will used and paid for. Beware of dishonest repair facilities that will invoice the insurance provider for OEM parts, when they are actually using aftermarket parts to make additional dollars. Or, a dishonest repair facility will repair and re-use the existing part instead of replacing it. One major red flag of this practice is when a body shop claims to waive your deductible. Insurance providers audit estimates thoroughly, multiple times. Other than committing a fraudulent act with regards to your repair or choosing to subsidize your repair themselves, there is little or no opportunity for a shop to waive a deductible.
Learn More:
Why After Market Parts Aren't Always the Answer, $375 vs. $15
Can An Auto Body Shop Waive Your Deductible?
Looking for a Reputable Body Shop in Warren, MI?
Dealing with an auto accident can be frustrating, but the good news is your auto body repair is just a phone call away!
Pole Position Auto Body is located in Warren, MI and has been servicing the Macomb County area for over 30 years. Don't take our word for it, check out our customer reviews here.
If you have been in an accident or are in need of any type of auto body repair, call Pole Position Auto Body today at: 586-775-4825.
We Will Provide MASSIVE Customer Service!