An Inside Look: Front-End Collision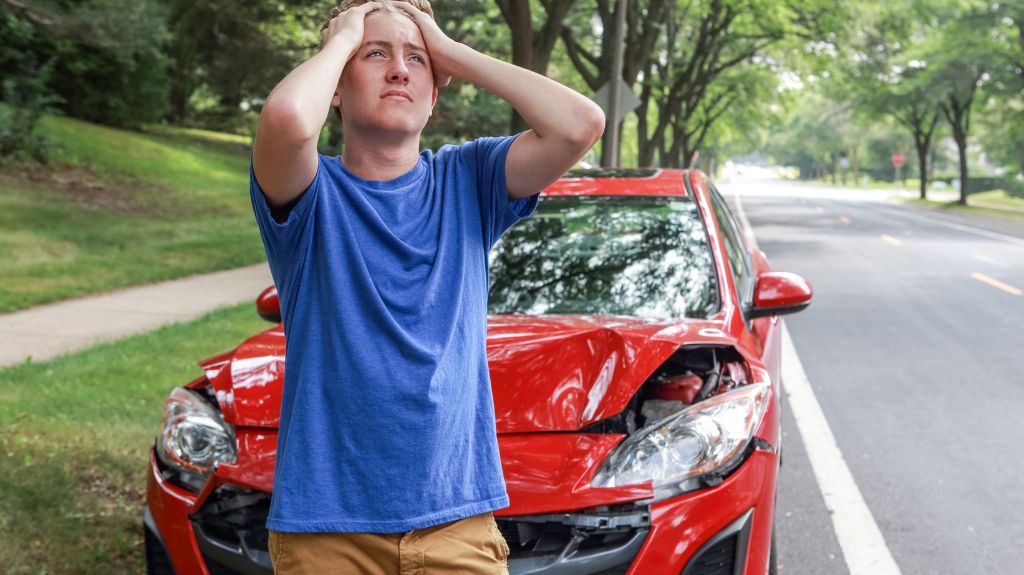 As the weather warms up, you may have noticed more people hitting the open road. While a sunny afternoon drive is enjoyable, a front-end collision can bring your day to a standstill. Not only can they be physically and mentally taxing, but they can also cause substantial damage to your vehicle. Even if your car looks fine, damage beneath the surface could compromise your safety if not inspected and repaired. Today we'll take an inside look at what can happen after a front-end collision and some tips for staying safe on the roads.
What Happens to Vehicles After Front-End Collision?
The damage to your vehicle after a front-end collision can vary based on the severity of the impact. Some factors that can increase the likelihood of substantial damage include the speed at which the vehicles collided, weather conditions, and the vehicle or object hit. Here's a deeper look at just what can happen after a front-end collision.
Frame and Wheels
Depending on the angle of the crash, your vehicle's frame could be dented, scratched, or even misaligned. A misaligned frame can cause vehicle control issues and put stress on essential vehicle components. Your wheels can also become bent or misaligned, leading to further control problems or even braking issues.
Bumper
Your vehicle's bumper protects your car and pedestrians from collisions while improving the aerodynamics of your vehicle. In a front-end crash, your bumper often takes the brunt of the impact, leading to dents, cracks, and more severe damage like complete detachment.
Hood
Your vehicle's hood protects your engine and other essential elements of your car. The hood itself was designed to pop up after a crash, but a popped-up or damaged hood can indicate hidden damage to the engine beneath it.
Engine and Transmission
Both your engine and transmission are in the front of your vehicle, making them especially susceptible to damage from front-end crashes. That damage can range from severe, requiring rebuilding or replacement, to moderate, requiring replacing leaking hoses or attachments.
Electrical System
Our vehicles have complex electrical systems that keep them running smoothly and keep drivers safe on the roads. Any crash, including a front-end collision, can impact those electrical components and cause problems with the headlights or taillights, brake lights, or sensors.
Not all damage from a front-end collision is visible to the untrained eye. That's why Pole Position Auto Body is I-Car Gold Class Certified, meaning we're trained to spot hidden damage and use the best repair techniques to get you safely back on the road.
Driver's Safety Tips
No one plans to be in any type of collision but unfortunately, they happen far too often. Here are some safety tips to help keep you and your family safe on the roads.
Minimize distractions
Always wear your seatbelt – it's legally required in most states
Stay up to date on vehicle maintenance and inspections to ensure all safety mechanisms are functioning properly
Check your vehicle make and model for any recalls which can affect safety
Pull over and park during severe weather
Experienced Auto Body Repair Shop You Can Trust
Pole Position Auto Body has been repairing vehicles for Metro Detroiters for over 30 years. As an I-Car Gold Class Certified facility, our technicians have regular training on the technology and techniques to repair current vehicle models. Since we understand your time is valuable, we provide safe and high-quality repairs in the quickest turnaround time possible. That's typically three days faster than the average repair facility!
Call Pole Position Auto Body: 586-775-4825 – We Will Provide MASSIVE Customer Service!