Winter Tires vs All Season Tires: What You Should Know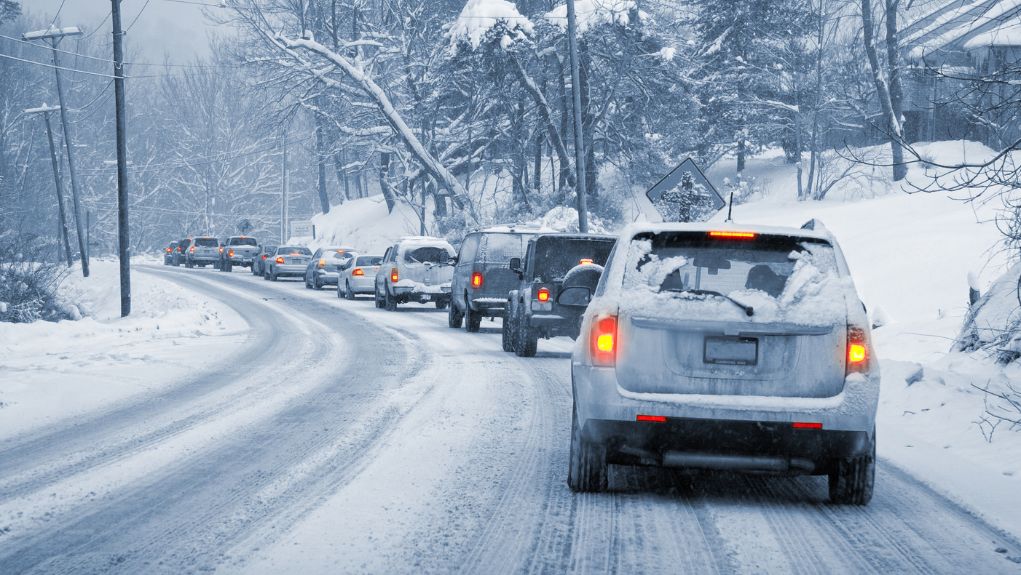 Navigating icy, slushy, or snowy roads is something that Michigan drivers have gotten accustomed to due to our harsh winters. But when it comes to driving safely, are your tires working against you? With the wrong tires for the season, even the most experienced drivers may struggle to maintain control of their vehicles. Here's what to know about winter and all-season tires and when to use them.
Benefits and Limitations of All-Season Tires
Most vehicles are fitted at the factory with all-season tires. All-season tires provide a quiet ride, good tread performance, and year-round performance, which is why they're so popular. They're designed to perform well in various conditions, from wet roads to mild winter weather.
However, the versatility they provide comes at the cost of maximum winter performance. For example, all-season tires won't grip snow and ice as well as winter tires. All-season tires are a great choice if you live in an area with moderate weather.
Benefits and Limitations of Winter Tires
Winter tires are specially designed to perform in temperatures below freezing, and roads covered in ice and snow. They provide added traction with features like:
Flexible tread rubber that allows them to grip the road better
Deeper tread depth and unique tread patterns to reduce snow buildup
Biting edges, or thousands of tiny slits, that provide better traction on ice
Winter tires provide better driving performance for those who live in states with colder climates. However, since they're designed for winter conditions, winter tires aren't recommended for summer months as they can cause issues like longer stopping distances.
Winter Tires vs All-Season-Tires: Which Type Should Michiganders Choose
Michigan can have severe winter weather that lasts months. Even with salt and regular snowplows clearing roads, we drive in more slick conditions than in Southern states, and temperatures dip down to the single digits or lower.
Deciding between winter and all-season tires is ultimately a personal choice. If you are willing to switch out your tires throughout the year, winter tires will provide better control in the colder months.
About Michigan Auto Body Shop, Pole Position Auto Body
For over 3 decades, Pole Position Auto Body has been helping Metro Detroiters repair their vehicles. Since safety is our top priority, Pole Position Auto Body is I-Car Gold Class Certified. That means our experienced technicians have regular training on the technology and techniques to maintain and repair current vehicle models. Whether getting your vehicle winter-ready or repairing it after an accident, Pole Position Auto body is the auto body shop you can trust to get you safely back on the road.
Call Pole Position Auto Body: 586-775-4825 Where Excellence is a Habit, Not an Act!